Custom Mobile/Wireless Application Development
Custom Mobile Software Applications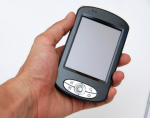 The growth of handheld mobile devices have created unlimited technological opportunities for the global market. Conquest Consulting develops custom mobile software applications software development services for all handheld mobile devices. We stay abreast of the latest technology to deliver the most cost-effective and powerful mobile wireless solutions to suit your needs.
Over 30 Years Combined Experience with Mobile Development
Conquest Consulting posses over 30 years experience in the design and development of custom mobile / wireless application development. We have developed custom solutions in many vertical markets including medical, aerospace, field service, shipping and delivery, mobile, manufacturing, telecommunications and more.
Combined with our client/server development and integration services, we can develop a complete mobile / wireless solution for your company.
Some of our completed mobile / wireless application development projects include:
Mobile GPS tracking solutions
Package scanning/tracking with signature capture
Order/entry and inventory management
Field service work order management
Contact management systems
Lead tracking solution
Medical device interface
Crossfire ports
Platform independent applications to execute on both Pocket PC and Palm devices
Integration of Motorola FLEXstackTMtechnology into OEM products
iPhone Application Development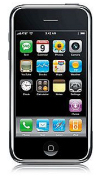 The growth of the Apple iPhone was taken the world by storm. This revolutionary product has opened the door for application development limited only by people's imaginations.
Conquest Consulting is excited to offer development services using the iPhone SDK for iPhones and iPOD Touch devices.
Technologies (not limited to)
Device Platforms: Microsoft .NET Compact Framework, iPhone SDK, Windows CE, Pocket PC, Windows Mobile (including Smart Phone editions), Palm OS, Blackberry, Java ME (MIDP1.0 / MIDP2.0)
Wireless Technologies: WAP, SMS, MMS, CDMA, GSM, GPRS, EDGE, 3G, PCS, iDEN, FLEXTM
Development Platforms: .NET CF (VB.NET / C#.NET), Palm (C/C++), Java, AppForge Crossfire®